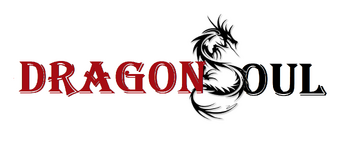 DragonSoul is the name for the alternate universe continuation of the main story.
It followed 8 different protagonists over the course of the series:
The Great Wizard, Quantos, Titanus, Daniel, Danny, Deathfist, Zack, Angel and E'ghiir'el
It had 20 new seasons as well as following the established events of seasons 1 and 2 of the original.
Every season was also given an intro theme to establish its general tone.
The original campaign ended in season 12, but The Time Demi-God changed history, rebooting the timeline and making the events of seasons 10, 11, 12, and 13 no longer canon in the new universe. However, the reappearance of characters like Angel and Zack, proved that these events still occurred, making the current DragonSoul universe a parallel timeline to the original.
Great Wizard Ark
Assassin Ark
Zombie Ark - Destruction Ark
Insanity Ark
Elemental Ark
Ghost Ark
Gem Ark
Son Ark
Father Ark
Time Ark
Immortality Ark
Hero Ark
Speed Ark
Serum Ark
Homeworld Ark
Warrior Ark
Ultimate Evil Ark
Heroes Ark
Vengeance Ark
Arena Ark
Lich Ark
Main Villains
The Dragon Lord
The Assassin
The Elemental Users
Father
Homeworld
Homeworld Experiments/Broken Gems
The Ersatz
The Surgeon
The Demon King
The Time Demi-God
Yellow Diamond
Mickolash
Kaneki Fritz
The Paladin